News and Events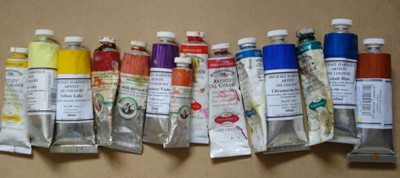 Thank you to all to came to the Open Studio in 2017, it was lovely to meet new friends and to catch up with old ones.  See you again later this year if not before.
Exhibitions
Saltaire Festival
My next exhibition will be with Aire Valley Arts as part of the Saltaire Festival.  This year we will be showing at the gallery in the United Reformed Church on Victoria Road opposite Salt's Mill.  The opening evening will be on September 7th 2019 at 6.30 - 8.30.  All are welcome to join the artists for a glass of wine and to preview the exhibition. Work will be on display up to September 16th
Water Street Gallery
I am pleased to have been included in the Summer Exhibition at the Water Street Gallery in Todmorden.  This varied show includes a fascinating, international, travelling sculpture exhibition.  It runs until September 2nd.
Open Studio 2018
This year the annual Open Studio will take place on 27th and 28th October.  More information later in the summer.  Keep the date in your diary!
Rosedale Studio is open to visitors most Thursdays Fridays and Saturdays from 10.30 a.m. to 4.30 p.m. As well as my paintings there are plenty of quality crafts including jewellery, ceramics, cards and textiles from talented local makers
Past Exhibitions
St Peter's Harrogate 2018
In June, I exhibited wIth Aire Valley Arts at this lovely church gallery in the centre of Harrogate.  "Brightening Sky" has gone to Canada to a private collection.  I hope it gives the new owners much joy
I was lovely to have exhibited a selection of new paintings at the Water Street Gallery in Todmorden.  Half of the ten paintings have new homes.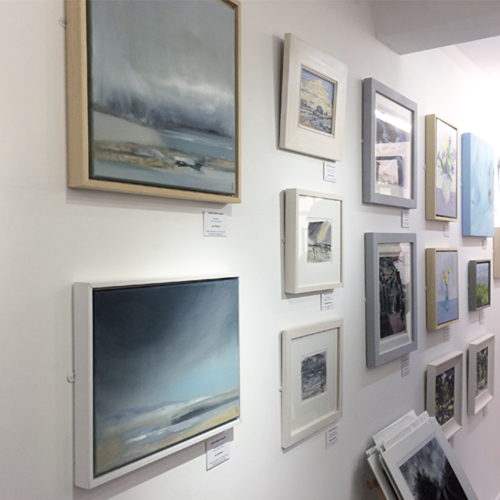 I also had four abstract pieces on show at Cliffe Castle museum in Keighley (as part of an exhibition by Aire Valley Arts called "Looking In, Looking Out")
Dean Clough Viaduct Gallery June 2017
Otley Court House May 2017

The Bingley Gallery
July 2015
I had two paintings exhibited as part of an exhibition with the theme "interpret a poem"
Bingley Arts Centre
In June 2015 I was part of another AVA group exhibition with the theme of "black and white
Sunny Bank Mills, Leeds
I was showing work in this lovely gallery in the centre of Farsley, Leeds during November 2014 and January 2015.
Harrogate, St Peter's Church
In June 2014 I was showing plenty of work in the Glazed Foyer Gallery in St Peter's Church, Harrogate (near the cenotaph)
Water Street Gallery, Todmorden
I was showing two paintings in Water Street Gallery from June to the end of August 2014.   waterstreetgallery.co.uk
Thank you very much to everyone who came to see the exhibition in the Atrium Gallery in the Bexley Wing of St James' in Leeds.  The exhibition was a huge success for Aire Valley Arts and the hospital with lots of work sold and 20% going to Yorkshire Cancer Care. More importantly, we had some very good feedback from patients saying how much they enjoyed the exhibition.  In addition, thank you for attending the exhibition at Saltaire and for coming to my Open Studio.